Josh's comforting bake-at-home bread
18 August 2021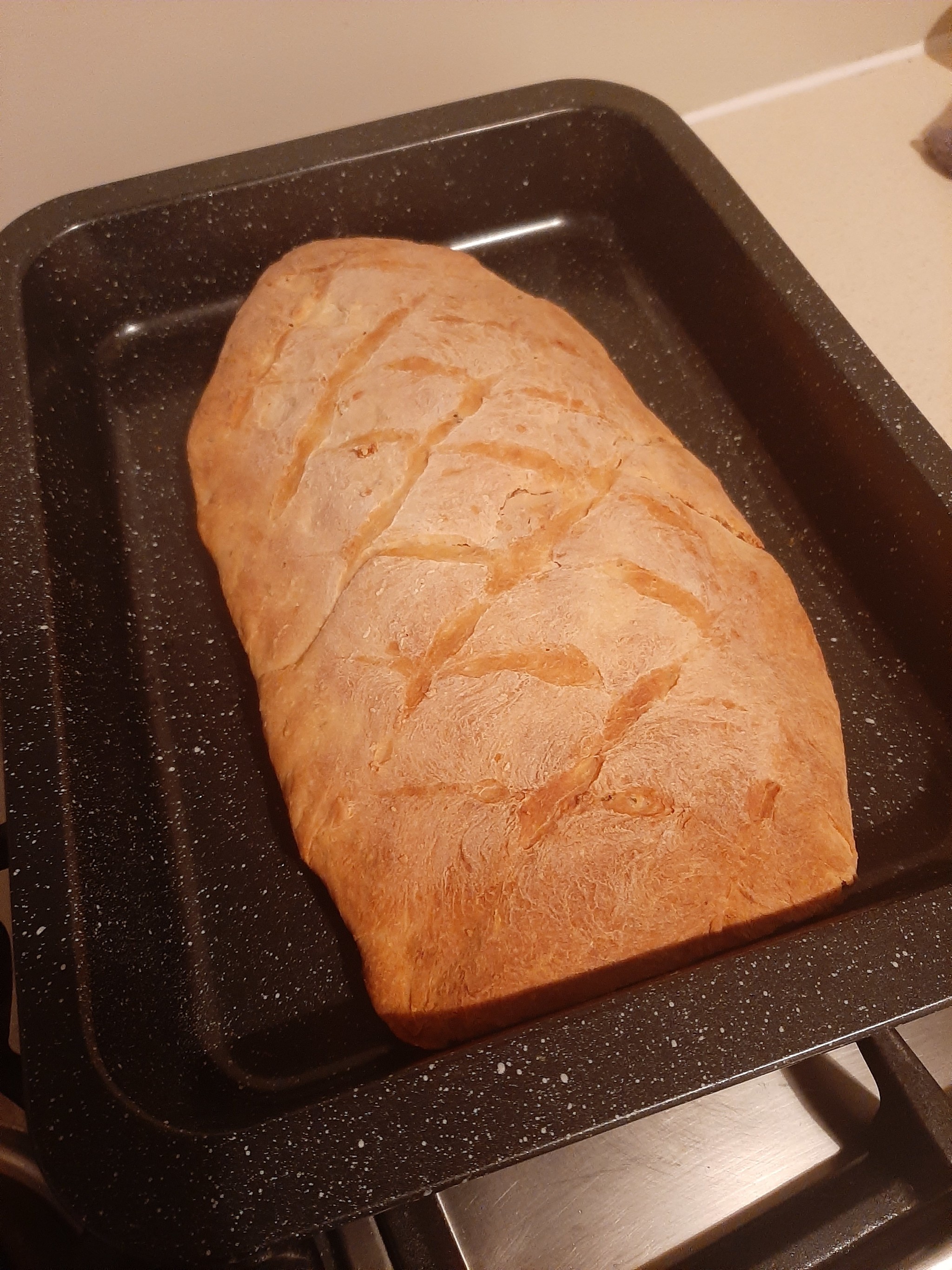 A step-by-step guide to bake-at-home bread from our very own Natter Head Chef Joshua Monaghan.

This is a quick and easy recipe and you can choose flavours by using different herb combinations.

Enjoy with your favourite topping while still warm - a great comfort in lockdown. You can also cut into slices and freeze individual slices for use later.
1. Set your oven to 160 degrees Celsius
2. Gather your utensils
A mixing bowl and wooden spon
Measuring cups and spoons
A baking dish that is greased and/or lined with baking paper
3. Gather your ingredients
½ cup warm water (45 degrees celsius)
2 ¼ teaspoons active dry yeast
1 teaspoon white sugar
1 teaspoon salt
4 tablespoons olive oil
2 ½ cups all-purpose flour
Chopped herb of any kind.
4. Mix all dry ingredients together in a bowl
5. Form a well in the centre of the dry mix and add the water and oil slowly until a wet (but not sticky) dough comes together.
6. Knead dough for 5 minutes then form into the desired shape on your prepared baking dish.
7. Find a warm spot and let the dough prove until doubled in size.
8. Bake for roughly 20 to 25 minutes or until fully baked through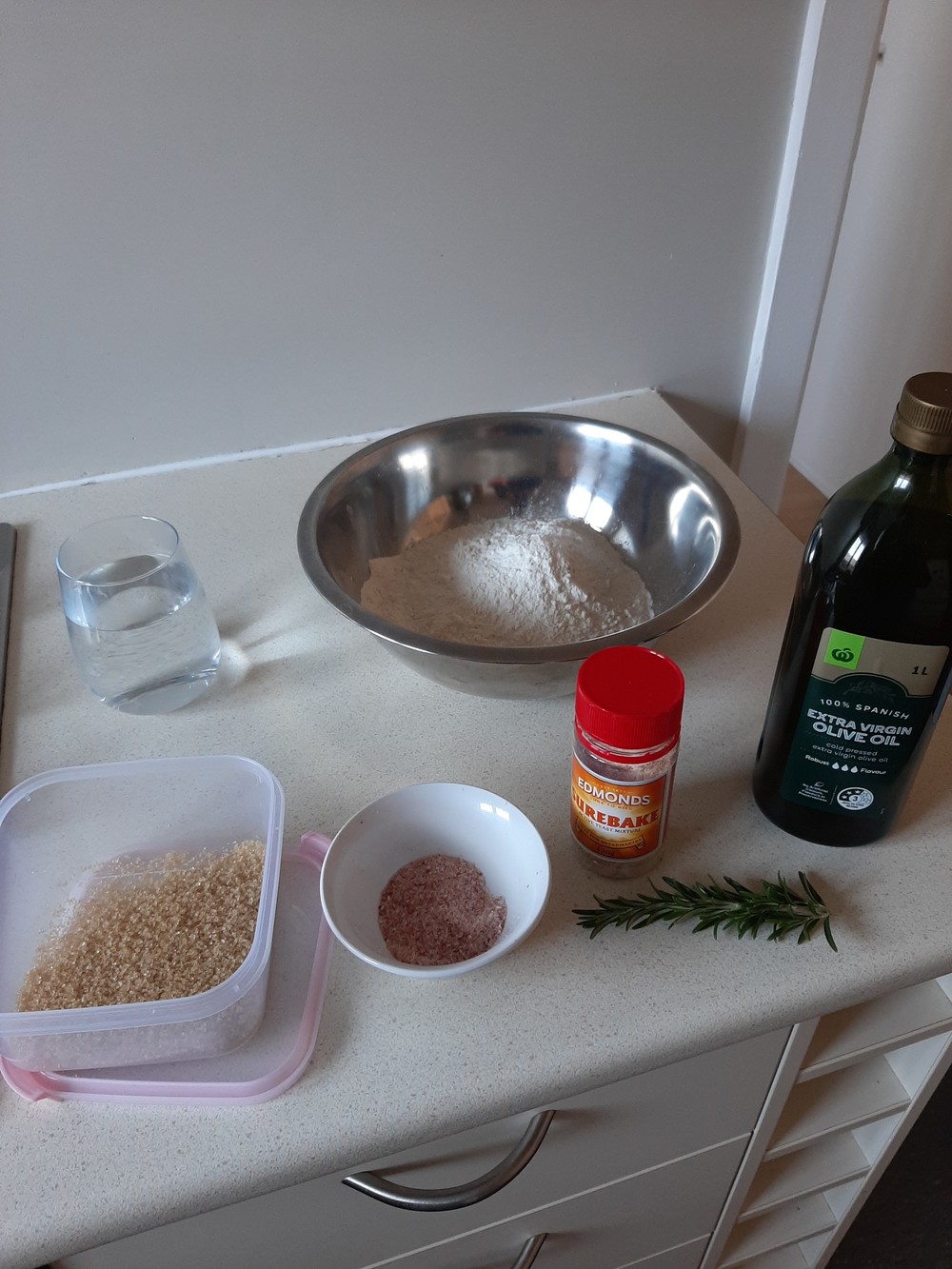 Gather your ingredients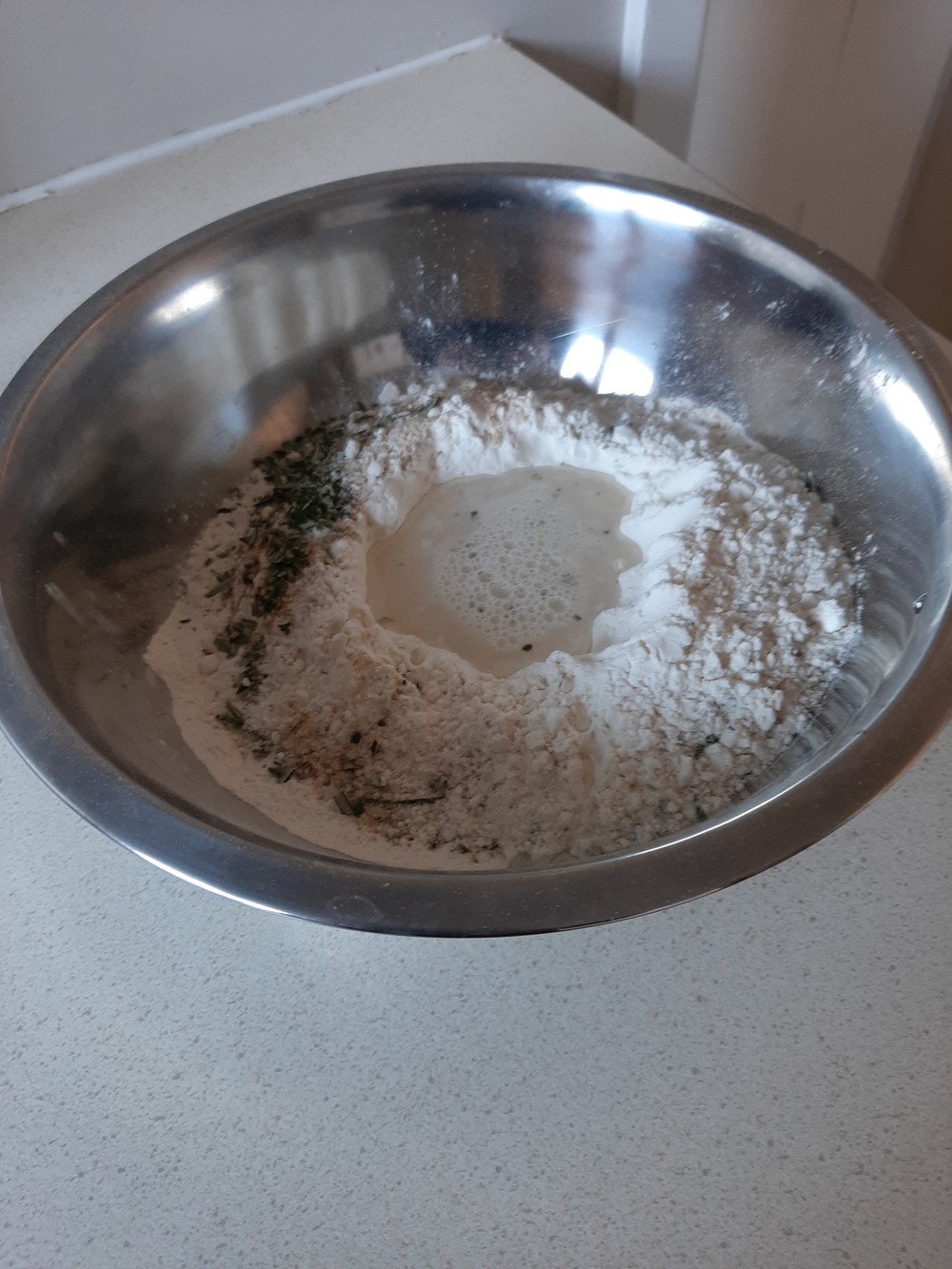 Make a well in your dry ingredients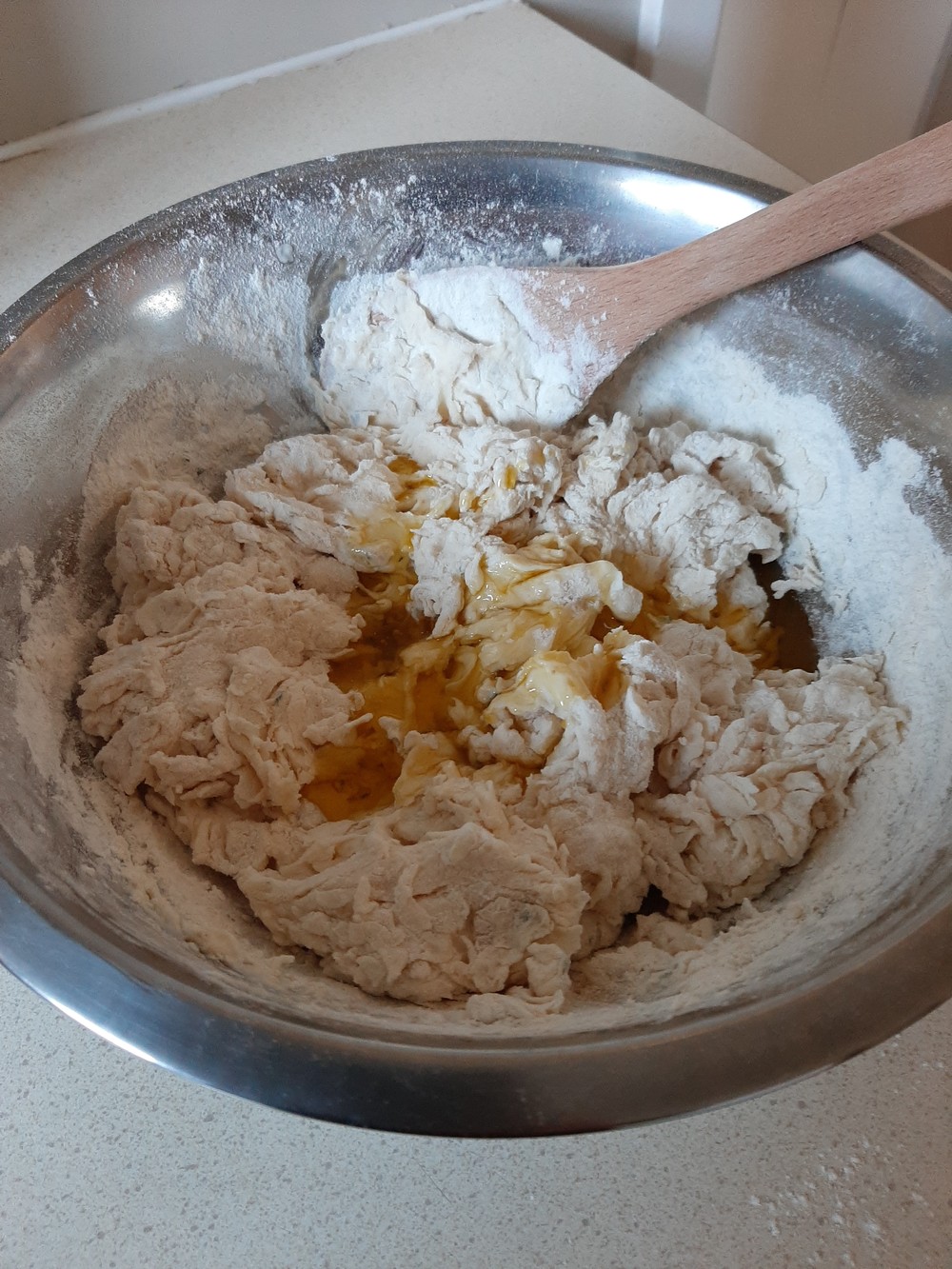 Add oil to form a wet dough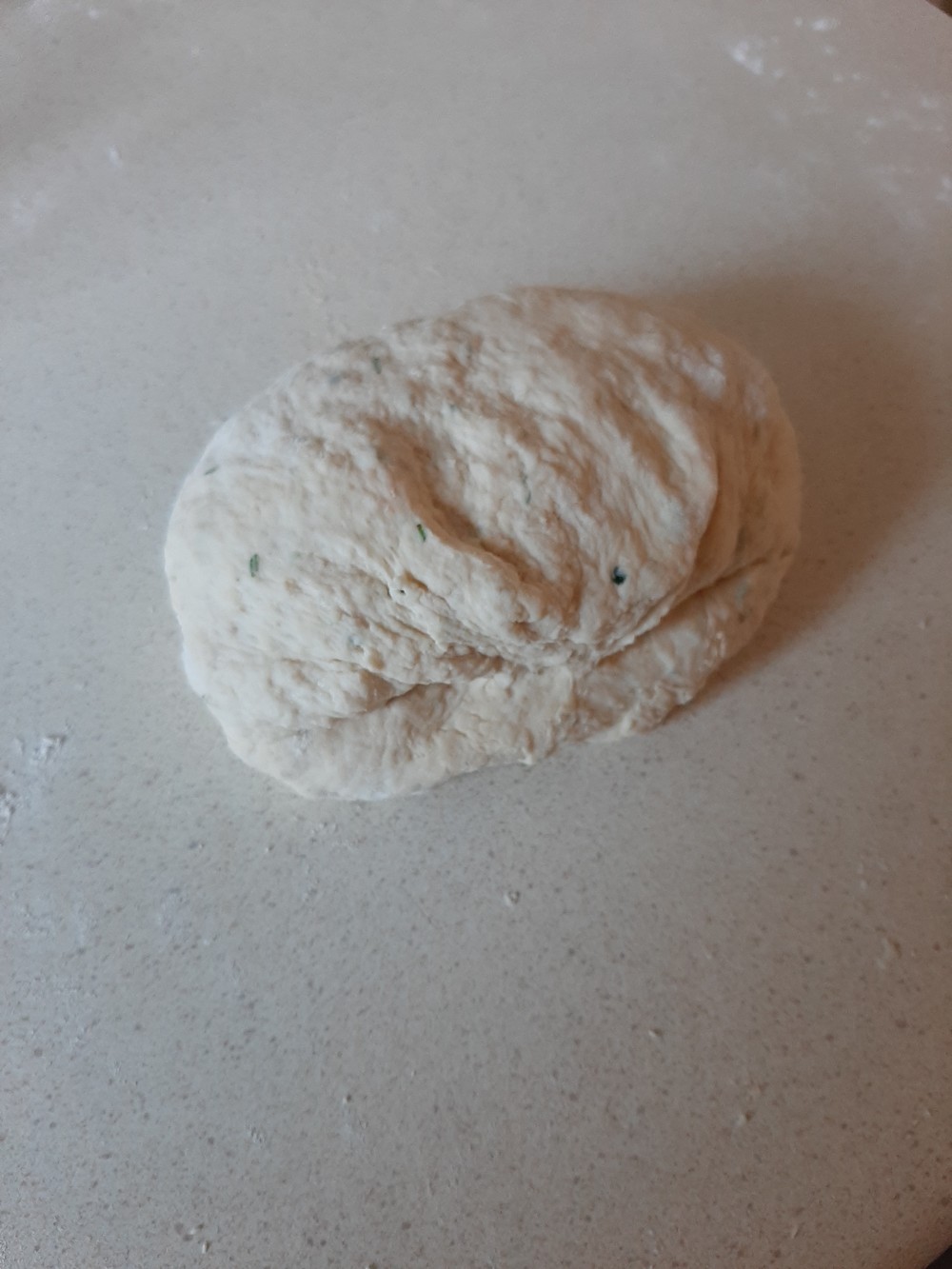 Knead for 5 minutes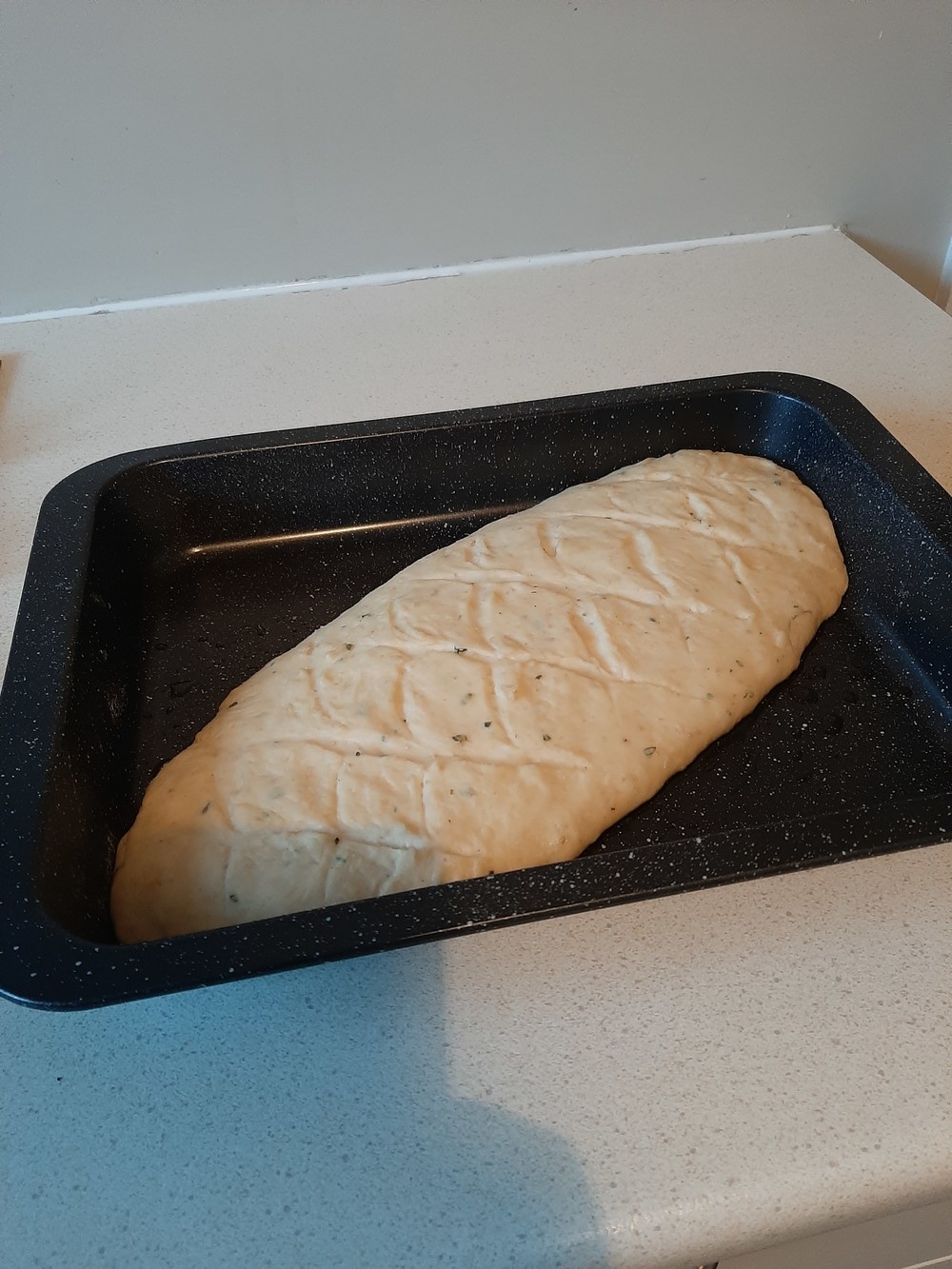 Form into a shape on your baking dish