Very valuable food: green beans
30 October 2020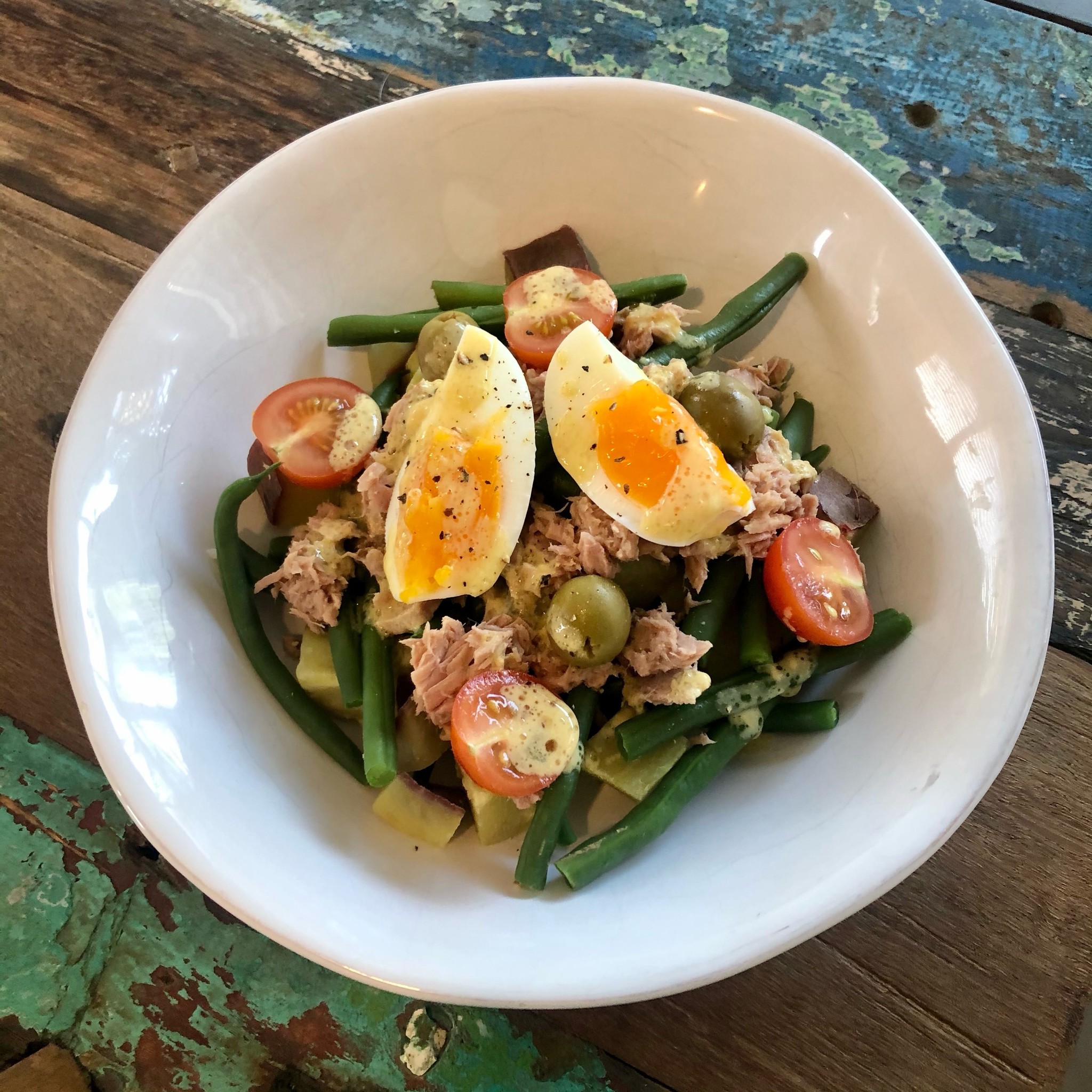 By Julia Scott, National Dietitian, Arvida
Green beans aren't as trendy as kale or as desired as avocados, but they are easy to grow and full of valuable nutrients. I think they deserve recognition as a classic Kiwiana backyard vegetable that's both versatile and delicious.
History of beans as a food
Beans have been cultivated by humans for around 4,000 years. They were found in the tombs of ancient Egyptian kings, where they were left as sustenance for the departed during the afterlife. The earliest cultivated beans were broad beans. Climbing beans, similar to the green beans we grow today, were grown by Native Americans who trained them to climb corn stalks.
Green bean nutrition
Green beans are a good source of dietary fibre, niacin and vitamin C, as well as a source of folate, riboflavin, vitamin A and vitamin B6. They also contain a dietary significant amount of potassium.
Shopping for beans
Beans are best when they are young and fresh. Look for bright green pods that make a good snapping sound when broken. Broad beans should be slightly plump, glossy and not too big. Beans are cheaper to buy in summer; at other times of the year you pay extra, because they're either raised in hot houses or imported.
Growing beans
You don't need a lot of space to grow a few green beans, which can be planted from the end of spring right through to autumn. If you have a small garden or are growing in a tub, choose a dwarf variety. Provide some trellis, garden net or stakes for the beans to climb. The secret to a good crop is a sunny, sheltered position, compost-enriched soil, a side dressing of fertiliser and plenty of water. Some slug and snail protection is a good idea too.
How to prepare and cook
Top and tail (cut the ends off), then slice or leave whole. Broad beans are always used podded, except when very young. The taste of beans is best when they are cooked until still slightly crisp. They can be boiled, grilled, microwaved, steamed or stir-fried. Serve hot as a side vegetable sprinkled with chopped nuts or fresh herbs. Cold, raw or blanched beans can be used in salads or with a dipping sauce.
Kiwi-style Nicoise Salad
Serves 2
Salad ingredients
4 new potatoes (or 1 large kumara) chopped into quarters
1 egg
200g green beans
185g tinned tuna, drained (or 150g smoked salmon)
8 cherry tomatoes
8 olives, pitted and chopped
Dressing ingredients
3 tbsp olive oil
3 tbsp vinegar
½ tbsp Dijon mustard
*or 1 large kumara
Method
Boil the potatoes (or kumara) and egg in a saucepan of boiling water for 7 minutes.
Lift the egg out and tip in the green beans. Cook the beans and potatoes for a further 4 minutes.
Drain the water and rinse the potatoes, beans and egg in a colander under cold running water.
Peel the egg and cut into quarters.
Divide the potatoes, beans and egg between two plates.
Divide the tuna, tomatoes and olives evenly between the two plates.
Toss gently to combine. Drizzle the dressing over the salad to serve.
Need someone to help with cooking or shopping? If you want to keep living independently, but could use a bit of day-to-day assistance, find out about Arvida Good Friends home help services.