Why is our salon called Gorgeous George?
09 April 2021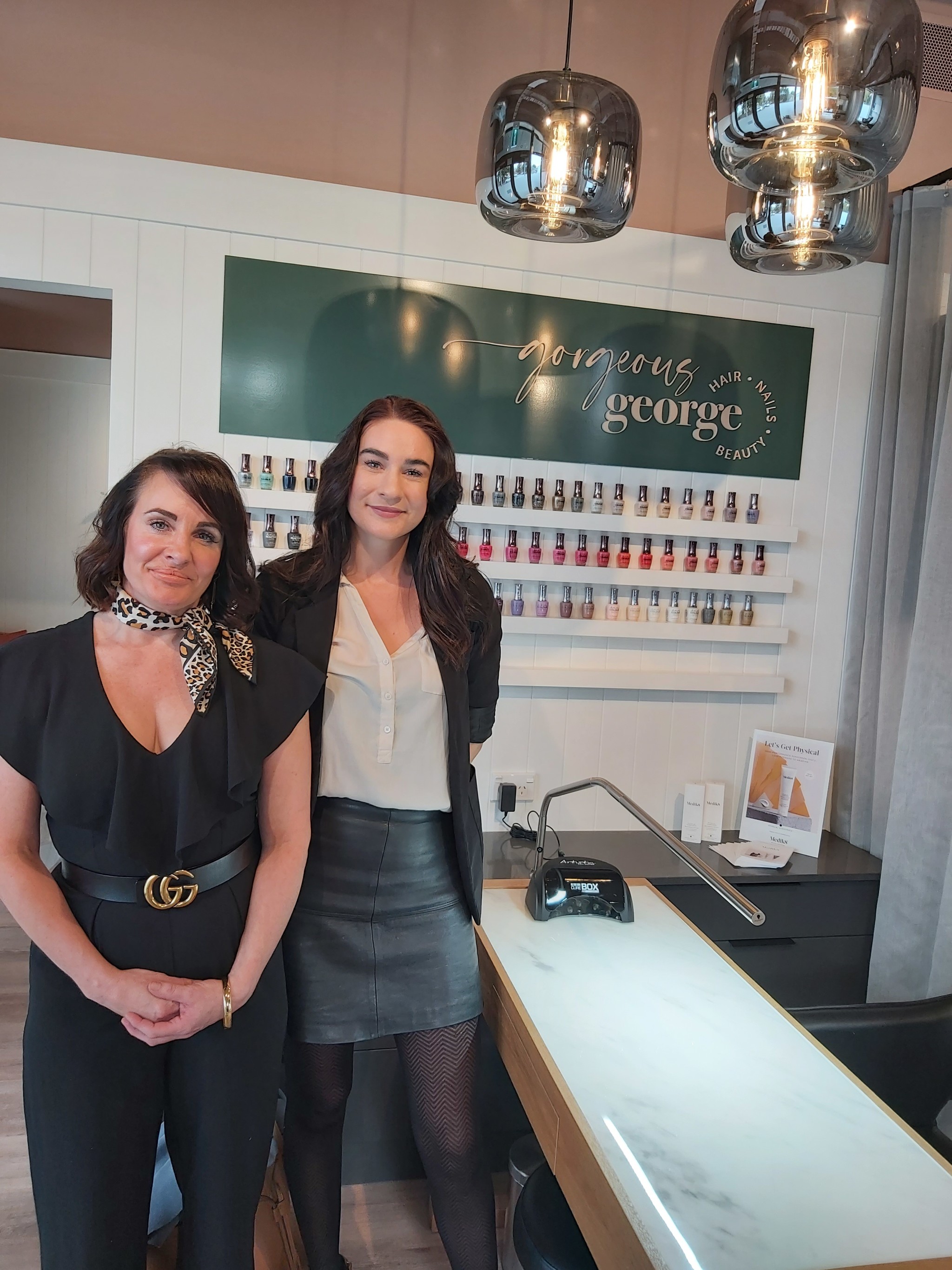 The hair and beauty salon at the Arvida Good Friends Community Living Well Centre has a name that's hard to forget, especially when you know the story behind it.
Photo: Sarah and Belle are looking forward to welcoming you to Gorgeous George
Gorgeous George is named for George Holdem, once a resident of Arvida's Mayfair community in Christchurch. He was known by all as a 'doer', not a complainer. When George saw something that needed attention around the community, he was frank and upfront about letting management know. Wherever possible, he also liked to be part of the solution.
Resident excursions were another focus for George's initiative. He once famously organised a train excursion on the Tranz Alpine to Greymouth and back. George took care of everything – publicity posters, taking bookings, getting the tickets and organising the day. Everybody had a fantastic time and the trip was one of the year's highlights.
A particularly famous 'George moment' happened when he attended the annual Age Concern Expo in Christchurch. After scoping out the entire event, George came to the realisation that Arvida wasn't represented at the expo. He was mortified. On his return to Mayfair he personally contacted Bill McDonald, Arvida's CEO, to ask why. Bill remembers the meeting clearly.
"George was a truck driver and once ran his own business, so he understood the importance of marketing. George loved the Arvida/Mayfair philosophy and was very concerned that we were not represented at the Christchurch Age Concern Expo. He wanted to work with us to make this happen, so we brainstormed ideas that resulted in a combined effort from the Canterbury Arvida communities. From then on we had the biggest representation of any operators by a country mile!"
George was on the expo organising committee, which included community managers and residents. At the event, he manned the stand and gave away merchandise that promoted Arvida. He wanted the best for Arvida, because he firmly believed Arvida was the best.
"I remember George as the pioneer of resident-led activities," says Graeme Gordon, manager of Mayfair. "He started a tradition of resident involvement that continues today at all Arvida communities. George was a one-of-a-kind, can-do person that we all appreciated for his love of life and ability to inspire other residents to get involved. He was incredibly thoughtful, innovative, kind and an exceptional planner."
Another major George fan was Maria Scott-Multani, who today works as Arvida's general manager for wellness and care.
"George was such a genuine person – always quick witted and full of fun. I remember him showing me a gardening fork he was planning to put at the dining table for a resident who had been complaining about the etiquette of cutlery placement. George planned to swap the resident's fork with the gardening fork to 'bring him back down to earth!' You couldn't help but be cheerful around a man who never stopped trying to make others' lives better with a laugh, an idea or an activity."
In 2019, George was nominated for the 'Excellence in Care Awards', which are run by the New Zealand Aged Care Association. Here's an excerpt from the award entry:
"A born leader, George was quick to volunteer his time, energy and ideas when he moved into his new home at Mayfair village. His ability to unite people, build community and put plans into action have had a significant impact on the quality of life of people in Mayfair and the wider Arvida community."
George died about a year ago and he's sorely missed. However, he's left a legacy in the form of resident-led activity and community involvement that gives Arvida communities a powerful point of difference.
A famous George joke:
"Why do you water roses with whisky? Because you want them to be half cut!"